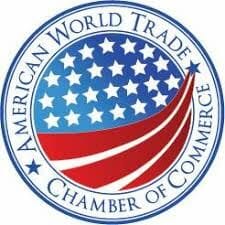 The Laguna Hills Chamber of Commerce offers online Certificates of Origin through an affiliation with the American World Trade Chamber of Commerce. A Certificate of Origin is an international trade document attesting that goods in an export shipment are wholly obtained, produced, manufactured, or processed in a particular country. Completing your Certificate of Origin online through the Laguna Hills Chamber helps eliminate the likelihood of errors and reduces the cost. Also, key information is stored, allowing for repeat certificates to be created without the need for repetitive form filling.
Exporters and freight forwarders must register to access the Certificate of Origin program through a dedicated Laguna Hills Chamber Web portal. Once the registration form is received, login credentials will be provided by the Laguna Hills Chamber. Documents will bear the seal of AWTCC, which is registered with customs authorities worldwide.
New users: Print the registration form to request Laguna Hills Chamber of Commerce login credentials.
Registered users: Log in and begin the Certificate of Origin process.
Online document pricing: Laguna Hills Chamber members: $25 per document; Future members: $50 per document
Learn more about the American World Trade Chamber of Commerce Certificate of Origin program.
For information, contact:
Shauna Garcia
executiveea@lagunahillschamber.com
(949) 542-6016
Become a member now and save $25 per document processed!