Who We Are
The Laguna Hills Chamber of Commerce is in the business of supporting our members to enhance and grow their business. We assist the City of Laguna Hills in being the place to live and shop for its residents' needs and wants. Membership within the Laguna Hills Chamber of Commerce means you will be provided opportunities to help grow your business and achieve your goals. The Chamber is here to offer you a positive experience and to enjoy all that we have to offer.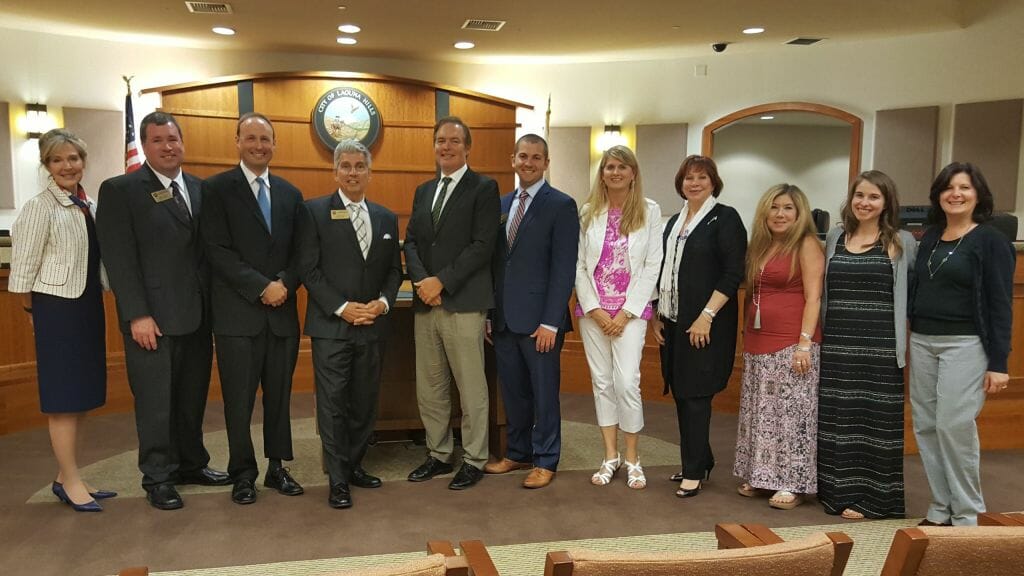 What We Do
Whether you are an established business or new to the area, the Laguna Hills Chamber of Commerce is here to help you succeed.
Our goals are:
To provide opportunities and benefits for Chamber Members to help strengthen their business.
To promote and assist businesses in Laguna Hills by creating a climate where they can operate in a productive and profitable manner.
To cooperate with and support the business community of Laguna Hills.
To educate, inform, and encourage residents to shop and dine in Laguna Hills and patronize local businesses.
To increase the economic base of Laguna Hills while preserving our historic resources, quality of life, ambiance, and interest of our members.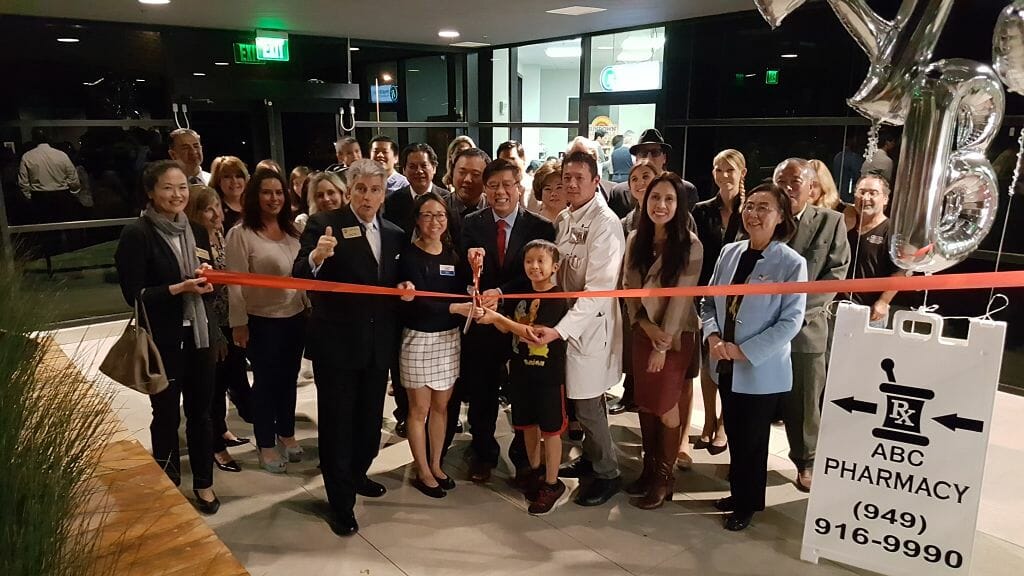 Why We Do It
To grow our members' businesses while simultaneously working to grow the City of Laguna Hills so both can propser.
The Laguna Hills Chamber of Commerce is the catalyst and advocate for a thriving business community and positive economic growth in Laguna Hills. By uniting towards a common purpose, we can make sure to continue striving to be the best and most successful city in Orange County.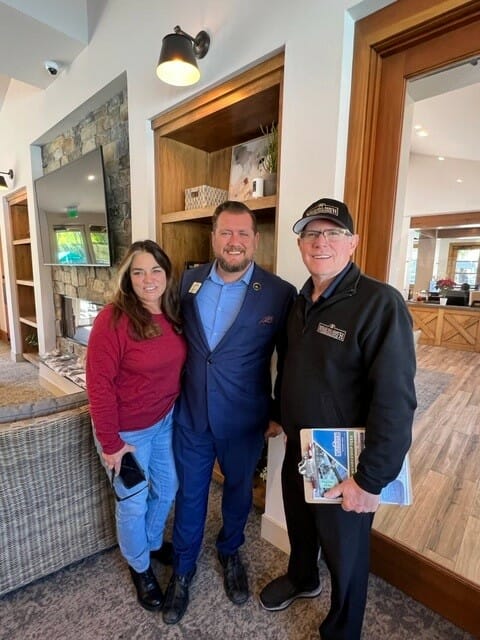 Consider This:
If you don't think you have time to join and participate in your local Chamber of Commerce, consider the following:
Most consumers think that being active in the local Chamber of Commerce is an effective business strategy overall. It's for communicating to consumers that a company uses good business practices and communicating that a business is reputable.
If a company shows that it's highly involved in its local chamber (e.g., sits on the chamber board, participates in a committee), consumers are more likely to think that its products stack up better against its competition.
When a consumer thinks that a company's products stack up better against the competition because the company is highly involved in its local Chamber of Commerce, it is because he or she infers that the company is trustworthy, involved in the community, and is an industry leader.
When consumers know that an insurance company is a member of the Chamber of Commerce, they are more likely to consider buying insurance from it.